Partner, SPP (2011-present)
Secretary General, Central Bank Governance Forum (2005-2011) undertaken through the Bank for International Settlements (BIS). During this time Gavin also produced major reference works relating to central bank governance
Secretary General, Group of Ten (1999 – 2005)
Head of Division, Bank for International Settlements (1985-1998)
Adviser, Bank of Finland (1971-1984)
Served as an adviser to numerous international institutions and national authorities, designing institutional structures and preparing new economic and regulatory legislation.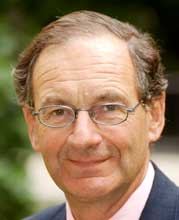 Partner, SPP (2011-present)
Deputy Governor Bank of England ((2002-2006). On the Monetary Policy Committee, and responsible for Financial Stability
Deputy Chair Barclays (1998–2002)
Chairman Securities and Investments Board [now Financial Conduct Authority] (1992–1997)
Managing Director Swiss bank Corporation [now UBS] with responsibility for international capital markets activity (1980–1990)
Managing Director Orion Bank active in international capital markets (1971-1979)
Served as a director of various regulatory bodies, as an adviser to IMF, Chairman of Euroclear, and acted as Director of various companies in fields of energy production, forestry, and engineering
(1990's)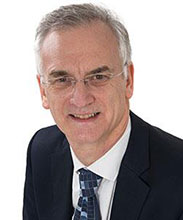 Chair: London Bullion Market Association (2016-present)
Non-Executive Director: UK Debt Management Office (2016-present)
Principal: PGFpolicy Ltd, engaged in central bank advisory work (2016-present)
Honorary Professor: Warwick University Business School teaching comparative central banking (2021-present)
Visiting Professor: London Institute of Banking and Finance teaching sustainable finance, 2019- ; Richmond, the American International University in London (2012-present)
Senior Research Fellow: DAFM, King's College Business School (2018-present)
Fellow: Cambridge University Institute for Sustainability Leadership, and Vice Chair, Banking Environment Initiative (2016-present)
Governor: NIESR (2020-present)
Member: UK Green Technical Advisory Group, 2021-; EC High Level Experts Group on Sustainable Finance (2017-18); UK Green Finance Task Force (2017-18)
Chair: Board of Trustees, London Institute of Banking and Finance (2011-17)
Economist: Bank of England 1990-2016, including Member of the Monetary Policy and Executive Director for Markets (2009-2014), Deputy Head PRA (2014-16)
Economics Research Associate: University of Warwick (1980-90).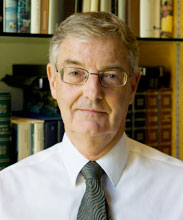 Consultant and advisor to Central banks and financial authorities in multiple jurisdictions [mature and emerging jurisdictions]. [2004-]
Adviser on Public Affairs to the Managing Board of Euronext (2004-5)
Adviser on International Affairs to the UK Financial Reporting Council and Secretary of the International Forum of Independent Audit Regulators (2005-2011)
Risk Adviser and Adviser to the Governor, Central Bank of Ireland (2010-2013)
Senior Policy Adviser at the Jersey Financial Services Commission (2014-2016)
Adviser to the Chairman of NatWest on Brexit and the City (2016-2020)
Financial Services Authority Head of International Policy Co-ordination and EU Affairs (1998-2004)
Bank of England long career spanning senior roles over a broad range of economic, supervisory and financial stability topics (1968-1998)
IMF Private Secretary to the Managing Director in Washington D.C. (1974–1977)
Publications include numerous articles on financial regulation and jointly with Sir Howard Davies, "Global Financial Regulation – The Essential Guide" and "Banking on the Future: The Fall and Rise of Central Banking". He is a frequent commentator for BBC, ITV, Channel 4 and Bloomberg.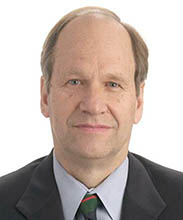 Senior Advisor, SPP (2013-Present)
External Commission and Vice-Chairman, Financial Services Commission, British Virgin Islands (2014-2020)
Senior External Advisor, PwC-UK (2013-2018)
Board Member, Hope LoanPort, (2012-2016)
Deputy Director, Monetary and Capital Markets, International Monetary Fund (2003-2012)
Interim Chief Risk Officer, Troubled Asset Relief Program (TARP), U.S. Treasury (2008-2009)
Senior Deputy Comptroller, Office of the Comptroller of the Currency, (2000-2003)
Director, Financial Sector Department, Chairman, Financial Sector Board, World Bank (1996-2000)
Board Member, Federal Deposit Insurance Corporation and Resolution Trust Corporation (1992-1996)
Deputy Director/Acting Director of Office of Thrift Supervision (1987-1996)
Various positions, Office of the Secretary, US Treasury Department (1972-1987)
Since retirement from the IMF in 2012, have served as an advisor to IMF, World Bank, and numerous central banks and supervisory agencies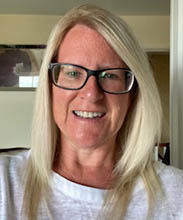 Executive Assistant/Personal Assistant/Office Manager (1997-present)
Part-time Executive Assistant to Sir Andrew Large (2020-present)
Part-time Executive Assistant/Office Manager in private office of ex-Chairman of Reuters (2011-present)
Executive Assistant to Chairman, Reuters (2004-2011)
PA to Chairman & Group HR Director, Reuters (2003-2004)
PA to Managing Director, Business Development, Reuters (2000-2003)
PA to Head of Executive Development, Group Human Resources, NatWest Group plc (1997-2000)
Various administration roles in NatWest Group (1986-1997)